Watch One Button Lockdown Featured on News12
Enhance Your School Security Solution by Combining State of the Art One Button Lock Down and Next Generation VMS w/ Facial Recognition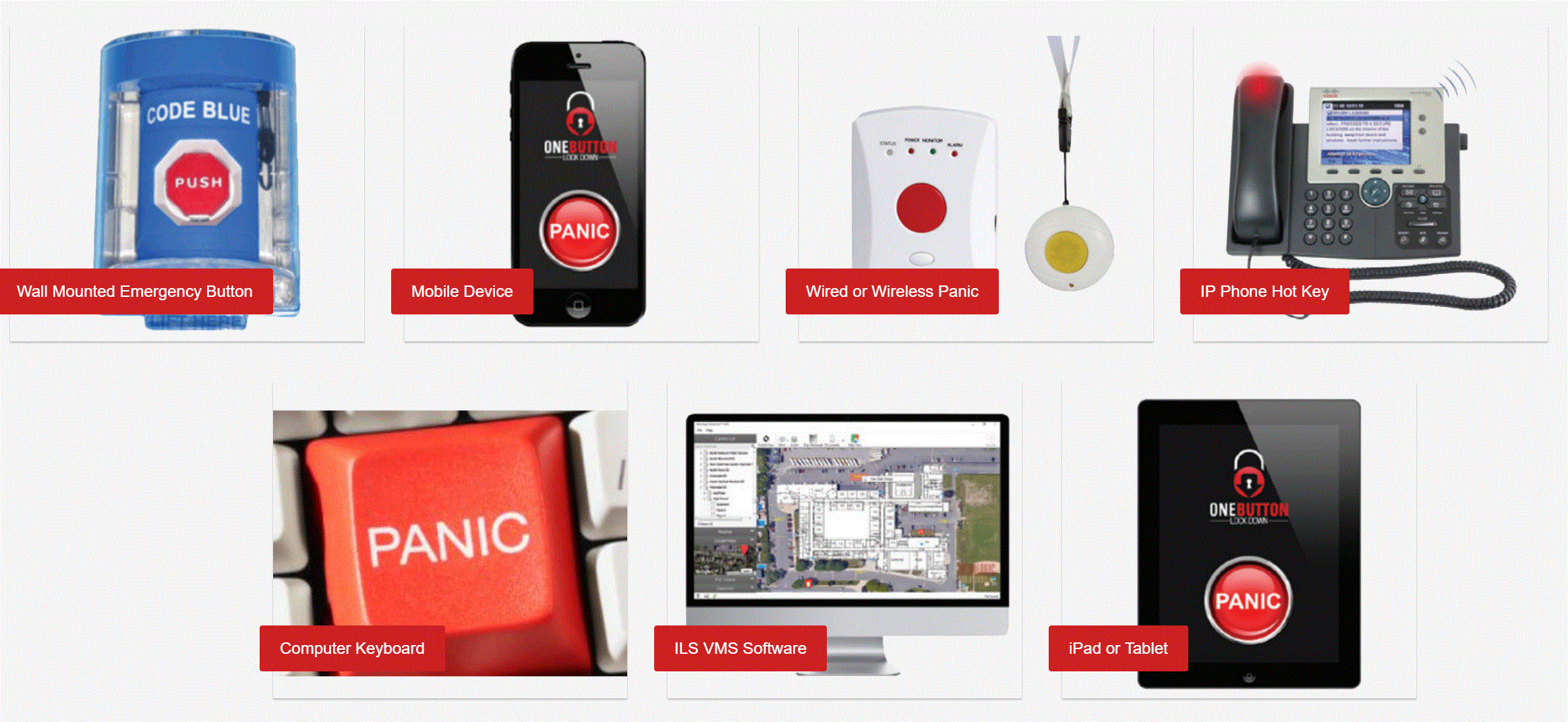 Watch ILS-VMS3.0 Video Analytics Demo Here
AE Backoffice strategic partner, IntraLogic Solutions recently announced its comprehensive next-generation security video management software for school districts, municipalities, retail and commercial facilities.
IntraLogic Solutions VMS 3.0 (ILS-VMS 3.0) has been developed to meet the changing technology demands of clients around the world. A global leader in security technology development and integration, IntraLogic Solutions works with hundreds of school districts, colleges and universities, government agencies, health care facilities, transportation authorities, and commercial facilities. ILS-VMS 3.0 is ideal for schools and facilities that require advanced, efficient and powerful solutions.
"ILS-VMS 3.0 was created to provide a powerful, cost-effective video management system and completely integrated security platform for our current clients and expanding global client base. We listened carefully and worked with our clients to identify the features and solutions that they wanted and needed. Our team used this information to create ILS-VMS 3.0, a breakthrough, state-of-the-art open platform intelligent VMS system for them," said Lee Mandel, CEO and Founder of IntraLogic Solutions.
This robust platform was developed by IntraLogic Solutions' team and leverages the power of technology and software from AxxonSoft, a respected award-winning international software developer and technology innovator.
The solution offers the most powerful fully integrated VMS system available on the market today. The features and capabilities are unmatched in comparison to other platforms and technology available in the United States and around the globe.
ILS-VMS 3.0 offers a single software platform which includes:
Live View
Playback
3D E-mapping
Lockdown Capabilities
New cost-saving benefits and features include:
No per-camera license costs
Legacy hardware integration
Unlimited expansion
Centralized solution
No ongoing per camera maintenance fees
Enhanced fault tolerance and failover
Artificial intelligence
Reduced points of failure
Built-in license plate recognition
Facial recognition
Up to 512 cameras per server
Bring your own Hardware options
Virtual Environment certified
AE Backoffice, LLC is an Authorized Partner of Intralogic Solutions
Please call or email us today for a FREE Technical Threat Vulnerability Assessment or demo of the One Button Lock Down and ILS-VMS 3.0 Video Analytics Systems
Jeff Keane
[email protected]
(888) 866-8362 x 101
M: (856) 304-5258
www.aebackoffice.com